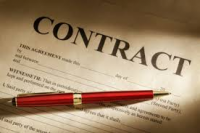 North Fort Worth, TX. Surety Bonds. Quality Bonds At Great Rates.
In North Fort Worth, TX., surety bonds play an indispensable role in ensuring the smooth execution of numerous business agreements. Integrous DFW Insurance is proud to offer a vast array of surety bonds tailored to meet distinct business needs. Delve into our guide to gain insights into the world of surety bonds and learn how we can be instrumental in securing your business interests. Questions? Dial 817-993-0707 to speak with our experts.
If you require personalized advice, call us at 817-993-0707, or click here -

The Essence of Surety Bonds in North Fort Worth, TX.
A surety bond acts as a financial safeguard, promising that a contract will be executed as agreed. From construction sectors to service agreements, surety bonds find their utility in a myriad of areas. Whether your requirement revolves around performance bonds, payment bonds, or permit bonds, Integrous DFW Insurance is here to guide you to the right fit.
Diverse Surety Bonds Offered by Integrous DFW Insurance
Our vast range of services includes, but is not limited to, the following bond types:
Contract Bonds
Guarantees like bid bonds, performance bonds, and payment bonds ensure that contractors stick to the terms of a contract.
Court Bonds
Safeguards against potential financial setbacks stemming from court rulings.
License and Permit Bonds
Assures that businesses operate within the legal boundaries specific to their domain.
Why Entrust Integrous DFW Insurance for Your Surety Bonds in North Fort Worth, TX.?
In North Fort Worth, TX., Integrous DFW Insurance stands out as a beacon of trust and reliability. Thanks to our competitive rates and an extensive collection of surety bond options, businesses consider us their go-to choice. To begin your journey towards securing an ideal surety bond, reach out at 817-993-0707.
Seal Your Contract Today with Integrous DFW Insurance!
Be it a contractor eyeing a performance bond or a business seeking license bonds, Integrous DFW Insurance is equipped with custom solutions to cater to your unique needs. Take the first step towards fortifying your contract. Get in touch with our team at 817-993-0707 for a tailored surety bond quote.
To expedite the process, consider using our online quote request form. At Integrous DFW Insurance, we remain committed to bolstering the business landscape in North Fort Worth, TX. with premium surety bonds!